Custom Engineered Vacuum Systems
What is a custom engineered vacuum system?
Pfeiffer Vacuum is your vacuum solutions provider for custom vacuum systems. Leave the vacuum generation to us so you can focus on your area of expertise.
The Pfeiffer Vacuum Indianapolis location has been building systems for over 25 years. With our expanded facility, in house design and engineering experts along with decades of experience, we are well positioned to help you with your custom vacuum system.
Skip the hassle of selecting pumps, valves and connecting pieces. Mechanical and electrical vacuum design engineers work with you to design a vacuum solution that is best for your application. PLC and software engineers can customize your interface, including touchscreens.
Built and tested in an ISO 9001 facility by vacuum technicians, our stringent final testing standards verifies your system meets specifications.
Choose from one of our base vacuum systems that we can customize to your needs, or work with our design engineers to develop a system specific to your application.
Leave the vacuum to Pfeiffer Vacuum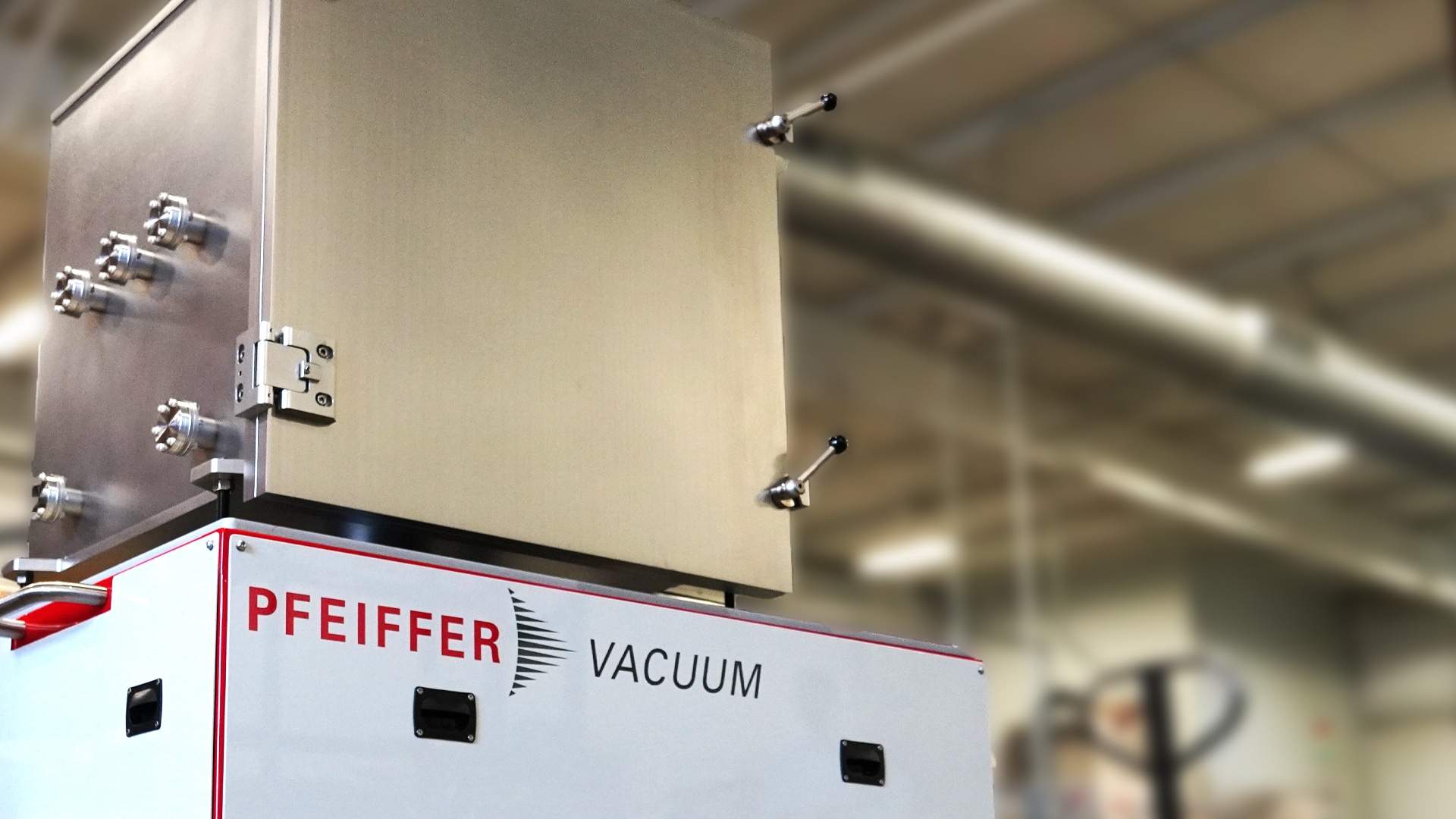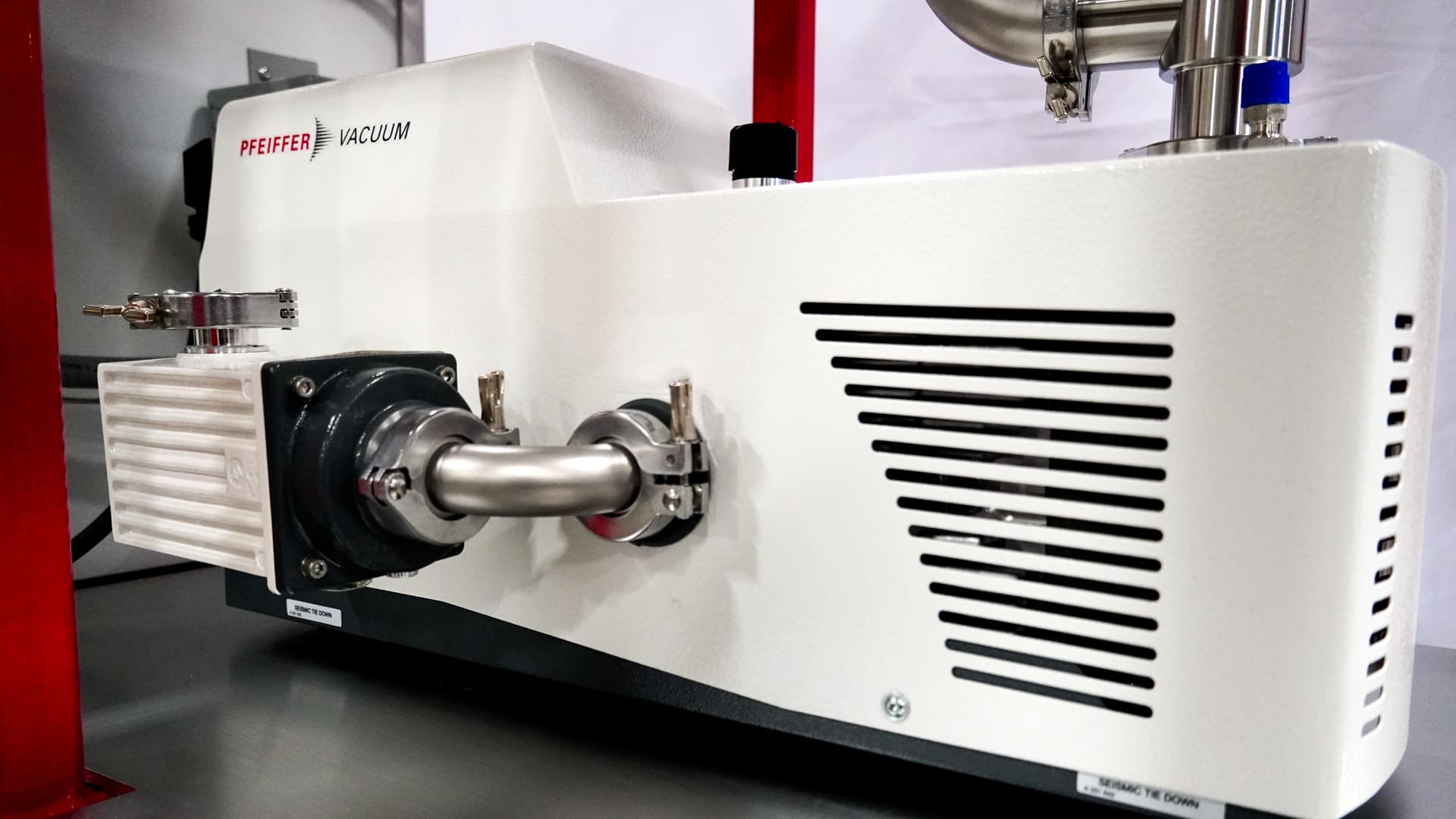 HiCube S80 High Vacuum Turbopump Station
Featuring HiScroll backing pumps for higher pumping speeds and better base pressure
With thousands of HiCube Eco turbopump stations in use, Pfeiffer Vacuum has expanded the product line with the HiCube S80. It combines a HiPace turbopump, integrated display and a 6 m3/hr. HiScroll backing pump. The package is simple to use yet provides robust high vacuum performance with long maintenance intervals.
The HiCube S80 is designed for applications that demand ultra-high vacuum and high gas throughput.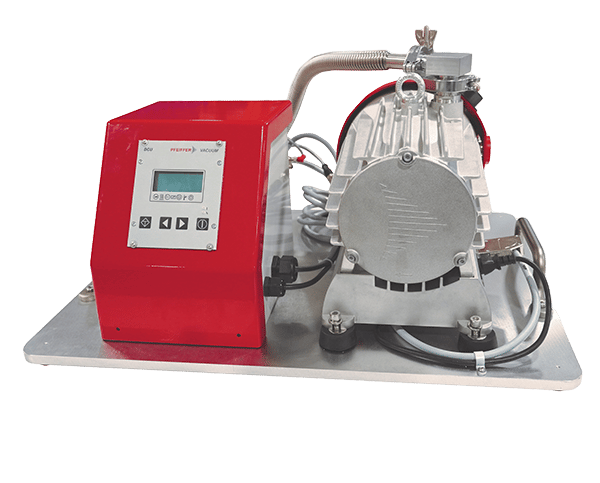 Chamber and High Vacuum Solutions
Customize your mass spectrometer for harsh, industrial applications.
Industrial Mass Spectrometer
Modular Leak Detection Cart
HiCube Pro Turbo Pumping Station with LN2 Trap
Customize your next vacuum system!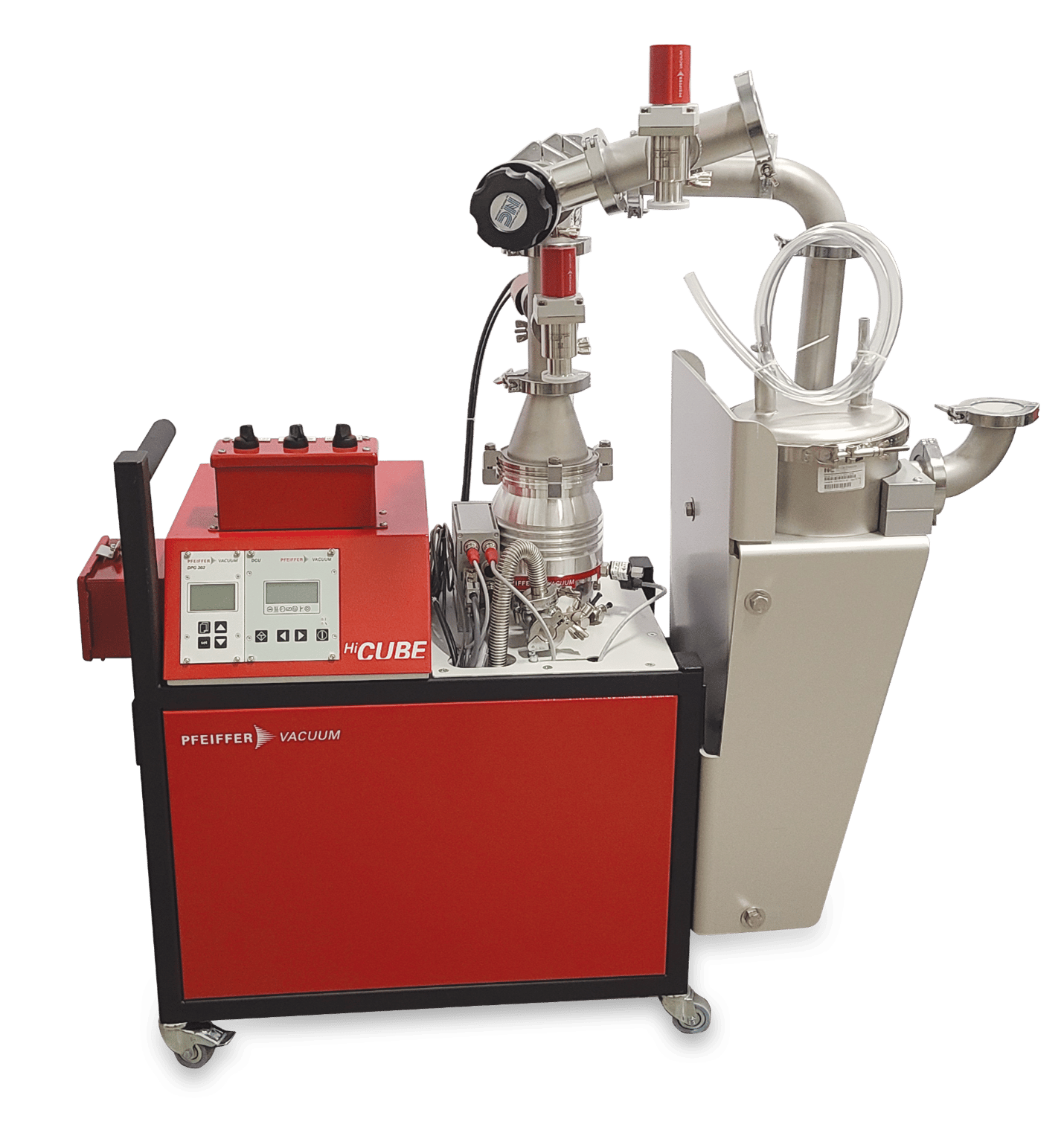 Save money and time with your in-house gauge calibration system
Calibrate instead of having it calibrated
Calibration of your measuring instruments by an external vendor can be time consuming and costly, especially when there are a large number of gauges to be tested or short calibration intervals are needed. Having an in-house calibration pumping station can lower cost and provide a faster turnaround. Pfeiffer Vacuum gauge calibration systems are designed for verification of multiple gauges in a variety of vacuum ranges. We offer a range of models at a variety of price points for different levels of automation.
Pfeiffer Vacuum offers several standard models depending on your specific application. They range from low throughput, economical basic station to a turnkey fully customizable
automated station.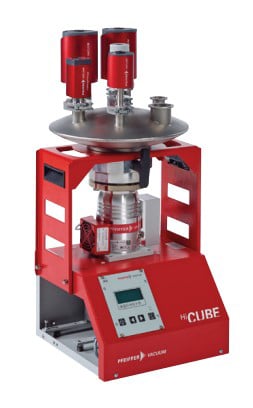 With the economical basic station, the base
pumping system is the popular HiCube station
consisting of the HiPace 80 turbopump and a dry diaphragm pump. The gauge calibration chamber is connected to the turbopump via a butterfly valve, so that with a manual valve, pressures from atm to 10-7 Torr can be reliably achieved.
The advanced calibration station is on a more rugged frame with a DUO3 backing pump for higher throughput applications. A turbopump bypass valve is utilized so that higher pressures can be easily achieved. This station has an option for 12 gauge ports and a 6-gauge controller that can be mounted on the front panel. While this station does include a standard manual gas doing valve, there is an option to mount an automated pressure controller, RVC300.
The custom station is a configurable platform
where any roughing pump and turbopump can be mounted to meet your requirement. The standard dish style chamber or any type of chamber can be utilized to meet the requirement of the application. We can pre-mount the RVC300 with automatic gas dosing valve and any gauge controllers as part of a turnkey solution.